By Kathy Johnson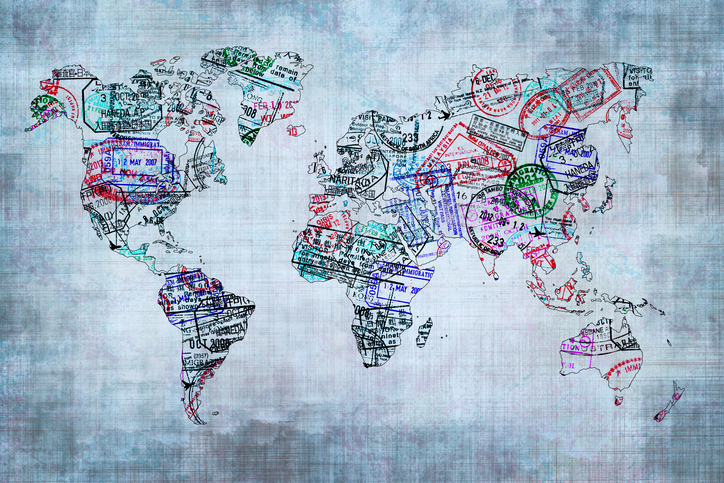 The "Civic Life" panel series, developed by the University of Kentucky College of Arts and Sciences, is a new weekly forum exploring a wide range of issues confronting society today. Open to the entire UK campus, these lunchtime panel discussions will take place each Wednesday for the remainder of the semester, and the series kicks off Wednesday, March 22, with a discussion of immigration — a topic making headlines worldwide.
"At the core of the mission of the College of Arts and Sciences is the commitment to prepare students to be engaged citizens in our Commonwealth, in an increasingly diverse nation, and in an ever-more interconnected world," said Mark Kornbluh, dean of the college. "Faculty members across all of the disciplines of our college take this commitment seriously and are seeking to provide additional opportunities to engage students over a broad range of issues that are essential to contemporary civic life."
Wednesday's forum, "Immigration and Higher Education: Faculty Migration Stories at UK," is noon to 1 p.m. in the UK Athletics Auditorium of the William T. Young Library.  It features five faculty members, all immigrants to the United States.  From the College of Arts and Sciences are Beth Guiton, Department of Chemistry; Liang Luo, Department of Modern and Classical Languages; Jacqueline Couti, Department of Modern and Classical Languages; and Cristina Alcalde, Department of Gender and Women's Studies; and Keiko Tanaka, Department of Community and Leadership Development in the College of Agriculture, Food and Environment.
"Immigration is a popular topic today yet little understood. In higher education, immigration is both a topic of study and informs the lives of faculty, staff and students," said Alcalde, who organized the first in the Civic Life series. "In this panel, UK faculty draw on their own experiences to discuss intersections between migration and higher education. The goal is to foster dialogue about the role of immigration in higher education — including faculty, staff, and students' experiences of migration."
 The Civic Life panel discussion series will continue with various topics each Wednesday in March and April, setting the stage for a more in-depth focus on civic education during the 2017-2018 academic year.
"A&S will be reaching out to all colleges on the campus to co-sponsor events and join us in extending discussions on contemporary civic life beyond the walls of our classrooms," Kornbluh said. "The issues that are being sharply contested in American civic life today go to the essence of American democracy and the future of this nation and the world.  A university education is designed to help students hone their critical thinking and analytical skills.  I firmly believe that it is possible, indeed that it is essential, that we address the critical issues of today and that we can do so in a way that is welcoming to different points of view and respectful to all."
UK is the University for Kentucky. At UK, we are educating more students, treating more patients with complex illnesses and conducting more research and service than at any time in our 150-year history. To read more about the UK story and how you can support continued investment in your university and the Commonwealth, go to: uky.edu/uk4ky. #uk4ky #seeblue